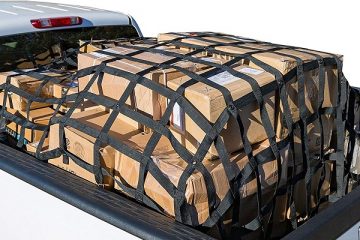 There is a group of vehicles that people in Australia might call 'Utes', Trucks' or 'Pickups' and whilst there might be some disagreement on what we should call them, the one aspect that is not in question is you can use them to transport items of all sizes from one location to another. Whilst doing so you will need a way to keep everything secure and prevent them from moving around, and that is when you need a net manufacturer, and more specifically, a cargo net.
There are many drivers who think that because the storage area in the back has four sides that the need for a cargo net is minimal, and therefore they do not use one. Not only can this lead to a lot of hassle for them, but it also has the potential to cause a serious, and in the worst-case scenario, a fatal one.
Bear in mind the sorts of items that can be placed in there are limited only by the vehicle storage area's size and load capacity therefore you can have anything ranging from grocery shopping to large pieces of industrial equipment. Across the spectrum of items some are very lightweight, and others are so heavy that it takes two people to carry them.