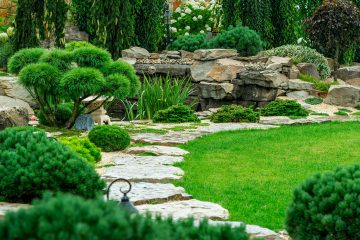 If you have a large backyard or garden, you might find it a little difficult to keep on top of ongoing maintenance to keep it looking good. If this is the case, it could be time to come up with a new landscape design plan with the help of professional landscapers to transform your outdoor spaces.
There are numerous different design styles you could follow when creating a new landscaping plan. Different design styles are best suited to different people with different needs. With this in mind, we've spent a bit of time coming up with the following three innovative landscape design ideas to help you transform your garden.
Consider a Minimalist Style
Minimalist landscape design is becoming increasingly popular across the world. In general, it involves using simple design elements which require low maintenance throughout the year. Minimalist styles are best suited to those who lead a busy life without a lot of time to maintain their outdoor spaces.
The following minimalist design tips should help you get started:
Think about using plenty of paved/hard areas to prevent the work associated with gardens and lawns.

If you do want a lawn, go for artificial turf.

Plant larger, low-maintenance bushes and shrubs.
As you can imagine, minimalist landscape designs are usually quite simple – but that doesn't mean that they don't look good.